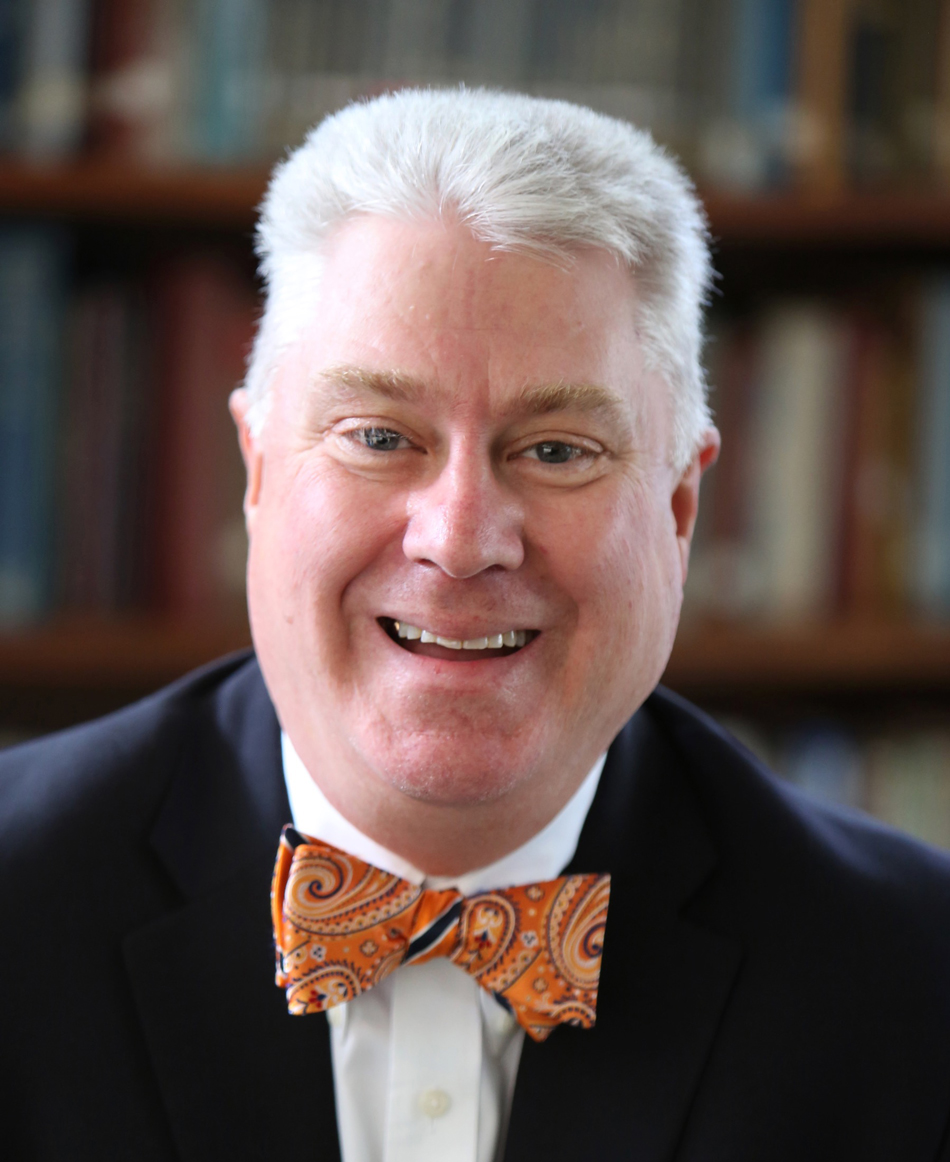 Meet Paul Seelman
Paul comes to HMC after pastorates in North Carolina, Louisiana, and Texas. He was born and raised in southern Illinois, a lifelong Presbyterian, ordained an Elder while in high school. His father (Richard – deceased) was a public school superintendent and his mother Phyllis (a PHPC member) is a retired elementary school teacher. He attended Wake Forest University in Winston-Salem, North Carolina graduating in 1986 with a Bachelor of Arts in Politics with a minor in English. In 1988 he graduated from the University of New Orleans with a Masters in Urban and Regional Planning with a specialization in Land Development. That year he began employment as a Transportation Planner with the City-County Planning Board in Winston-Salem/Forsyth County, North Carolina and was promoted to Traffic Operations Engineer with the City of Winston-Salem. From 1991 to 2000 Paul served as the Assistant Inspections Superintendent for Winston-Salem/Forsyth County. Paul was selected to attend the Institute of Government at UNC-Chapel Hill and received certification in Municipal Administration. In code enforcement, he was an unlimited Building Inspector, a certified Zoning Inspector, the Secretary to the Forsyth County Board of Adjustment, a licensed General Contractor, a member of the American Institute of Certified Planners, and served as a Trustee on the Board of the North Carolina Building Inspectors Association. During his first career, Paul was a member, Deacon, and Elder at Highland Presbyterian Church in Winston-Salem.

Sensing a call to ordained ministry, Paul and his family relocated to Richmond, Virginia where he attended and graduated in 2003 from Union Presbyterian Theological Seminary. While a seminary student, Paul served as a Student Representative to the Union Board of Trustees and served pastoral internships at Second Presbyterian, Richmond and at the Masonic Home of Virginia. He accepted his first call as an Associate Pastor for Membership & Mission at St. Charles Avenue Presbyterian Church in New Orleans in 2003. After Hurricane Katrina devastated the area, Paul worked with the church to formulate a new ministry initiative in response: Rebuilding Hope in New Orleans (RHINO) which continues to host out of state groups. In 2006, Paul accepted a call as the Pastor at First Presbyterian Church of Mocksville, North Carolina. In 2012, Paul completed a Doctor of Ministry degree from Columbia Theological Seminary in Decatur, Georgia. From 2011 to July 2017 Paul was the Executive Pastor at 2,700 member Preston Hollow Presbyterian Church in far north Dallas, Texas.

Paul is married to Kathy, his wife of 26 years, who is a Senior Underwriter in Middle Market Corporate Banking for J.P. Morgan Chase Bank. They have 3 children. Stuart, a recent graduate of Texas A&M University, began seminary in July at Union Presbyterian Theological Seminary in Richmond, Virginia. Cora, a junior at the University of Texas-Austin, is a cheerleader and public relations student coming back from summer internships in Los Angeles at Starz and as a fellow at the Academy of Motion Picture Arts and Science. Amy, a senior in high school, is attending a boarding school outside of Salt Lake City, Utah.

Paul enjoys sightseeing with his best friend Kathy, home projects of his own choosing, making beer, smoking meat, scuba diving, and following the St. Louis Cardinals.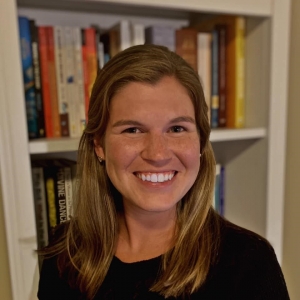 Meet Anna Grace Claunch
Anna Grace serves as our first Pastoral Resident here at Huguenot Memorial Church. She has been with us since July 2020, following the completion of her Master of Divinity degree at Columbia Theological Seminary in Decatur, GA. She grew up in both Fairhope, Alabama and St. Louis, Missouri, and then moved to Memphis, Tennessee to attend Rhodes College. She graduated from Rhodes with a Bachelor of Arts in Religious Studies with a concentration on Interfaith Dialogue. Anna Grace is very passionate towards issues of religious tolerance, and while a lifelong Presbyterian, she believes in the value of all faith traditions.

Anna Grace is on the path to ordination in the Presbyterian Church (USA), and while she enjoys every aspect of ministry, she especially feels called towards pastoral care. In addition to her work at Huguenot, Anna Grace serves as an advocate for suicide awareness and is on the board of the Healthy Seminarians-Healthy Church Initiative, a non-profit that advocates for the health and wellness of helping seminarians, clergy, and church members.

One thing you should know about Anna Grace is that she is a huge fan of The Chicks, the female band formerly known as "The Dixie Chicks". She even wrote her final thesis in seminary on how The Chicks can be viewed as a metaphor for what it means to be part of the Reformed church. When she is not jamming to The Chicks, Anna Grace is probably either doing something outside or spoiling her beloved pandemic pup, Dodger.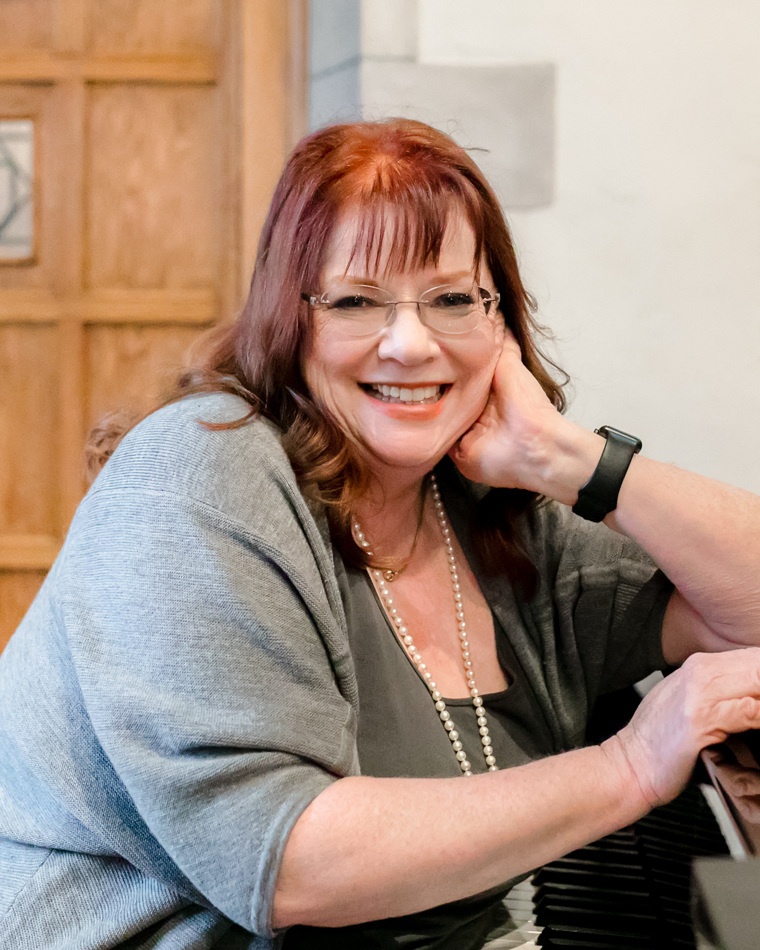 Meet Kathy Jones
Kathryn Jones (Kathy) was raised in the Presbyterian tradition. She received her Bachelor of Music degree in piano (magna cum laude) from Salem College in Winston-Salem, NC, and then went on to the Juilliard School of Music in New York City, where she received both a Bachelor and Masters degree in organ. Her teachers included Vernon deTar, Jon Gillock, and Gerre Hancock. She also studied choral conducting with Dr. Richard Westenburg, founder/director of Musica Sacra, and Director of Music at the Fifth Avenue Presbyterian Church in New York City.
Kathy was organist and choirmaster at the First Presbyterian Church of Mt. Vernon during the late 1980's and early 90's, and also has served Roman Catholic and Episcopal parishes in lower Westchester. She has been appointed Dean of Music Education at the Mt. Vernon Music Academy (a satellite of the Hoff-Barthelson Music School), which provides music training for hundreds of children and adults. Kathy and her husband, Larry, live in Westchester, and their son, Andrew, is also a musician.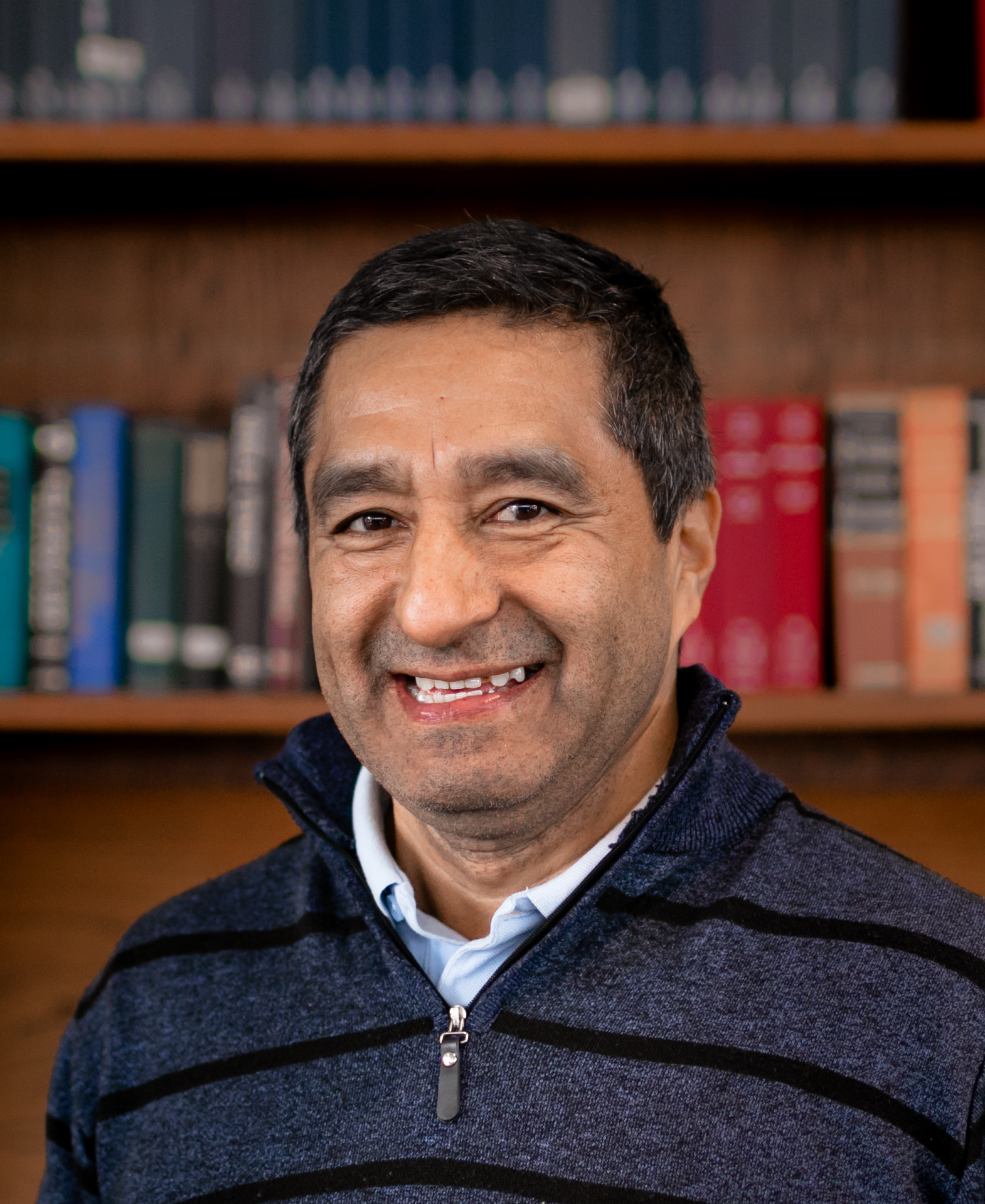 CESAR MANRIQUE
Sexton