Sunday School
"Here begins the Good News about Jesus the Messiah, the Son of God." Mark 1:1 (NLT)
Our Purpose: To share the Gospel and prepare students to participate in God's life and mission.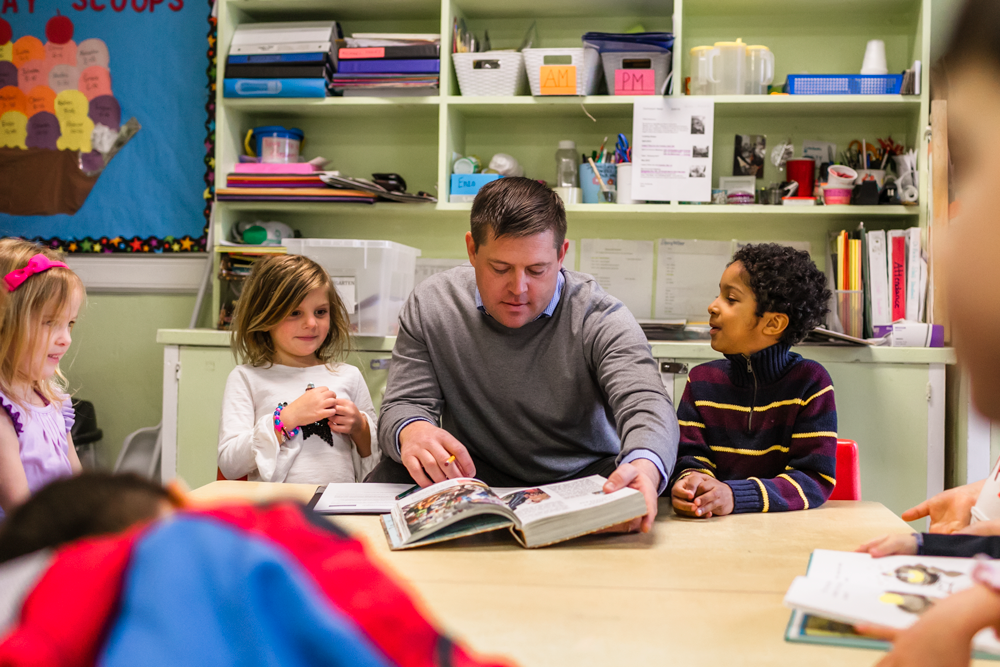 Above: Our Kindergarten / First Grade students hearing a Bible story from one of our dedicated teachers.
Classes are available for children ages 3 through Fifth Grade. For all ages the curriculum is chosen to be both age-appropriate and engaging. All students receive a Bible lesson with the younger students participating in a craft that reinforces the theme of the lesson while older students take part in reading scriptures and engage in discussions that bring the Word to life. Recent creative activities included a theological version of "Who Wants to Be a Millionaire?"
On Sunday mornings our Infant and Toddler Room is staffed by professional childcare workers who provide high quality and loving care. Our staff is trained in early childhood development and are CPR certified.